DIY remedies for your glowing skin
DIY remedies for your glowing skin
---
Posted on November 20, 2020 at 2:00 PM
---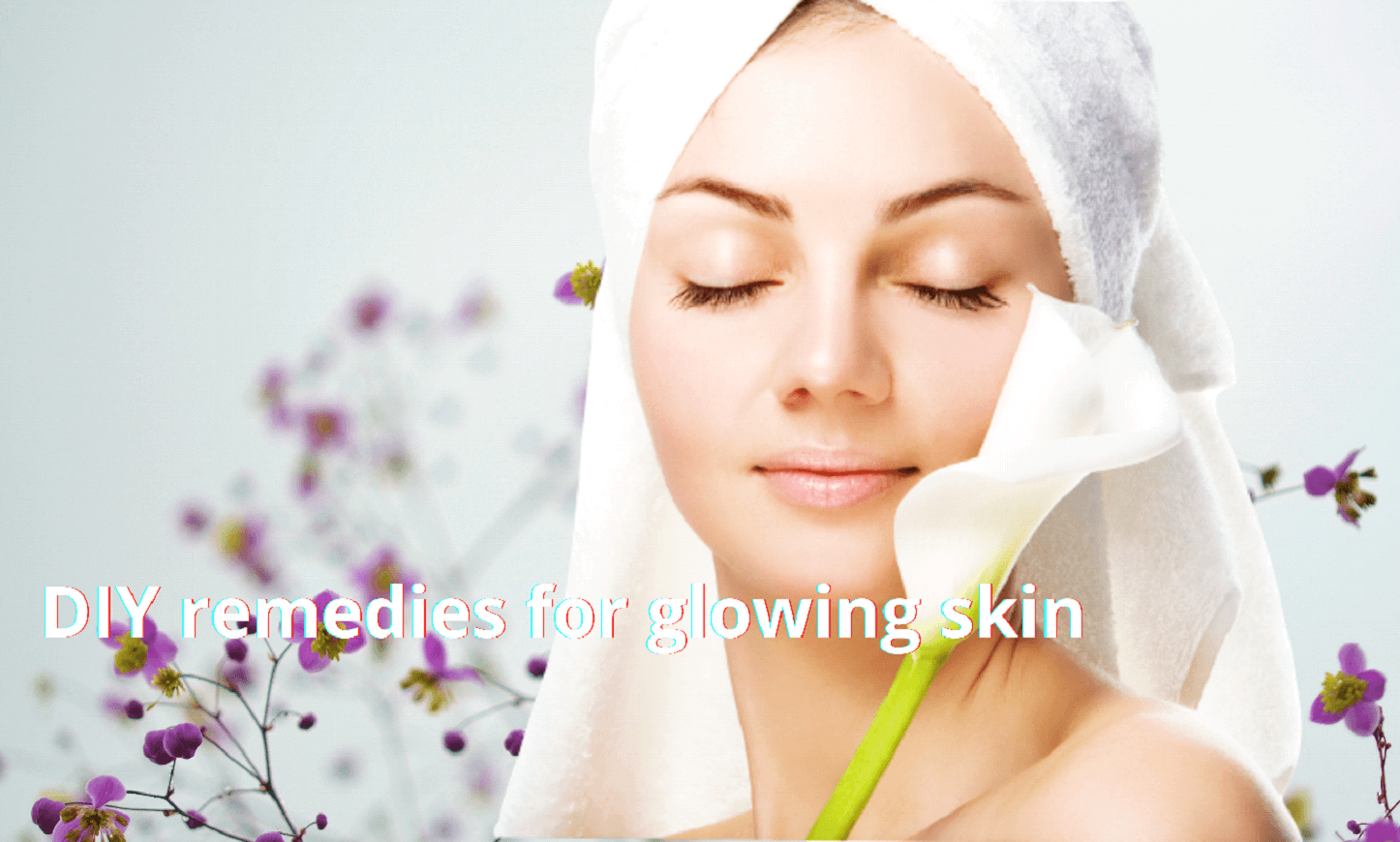 ---
People say beauty lies in the eyes of the beholder. But unfortunately, people think that beauty is something very external body of ours. We always want that our body should look beautiful.

When a person is lively and joyful from inside, looking forward in life and utilizing himself in helping others, their inner self automatically radiates externally. It makes him or her look beautiful automatically.

So, what should you do to look beautiful?

Well, all you need is a natural glow from inside. Nature always gives you a helping hand with bountiful of natural products. That would bring your skin Glow to high light your skin and face very well.

Certain situations may arrive when a touch of a medical practitioner becomes compulsory. There you will require more than just these natural products. But those are exceptional cases. Other than those particular cases, natural remedies are the best.

Let us understand the reason for our unhealthy and dull skin:

There are numerous reasons available that make our skin unhealthy and dull. They are-
Stressful
Unprofessionalism
Unhealthy lifestyle
Smoking
Drinking alcohol
Unhealthy and junk food
Pollution
So, what are a few simple remedies for getting healthy and glowing skin?

There are some natural ingredients present around us, which are readily available.
One is turmeric, a very healthy antibiotic. It is very significant to keep your skin free from infections. It helps to make your skin soft, gentle, and glowing. Turmeric is something which we should use regularly. Other than this, Basin, which is gram flour, is also beneficial. It removes the roughness of the skin. The third ingredient is rosewater.
Procedure:So now, we have to use all these ingredients Basin and a little turmeric and rose water. Make a thick paste out of that. Apply it to your skin. You need to leave it for 20 minutes and then wash it out with Luke warm water.
The second natural ingredient is rice flour and Sandalwood. Now rice flour is very coarse and doesn't become a fine powder. So, it helps in removing the dead cells from our skin. Along with this, it helps in managing the UV damaged skin also. It brightens your skin.
Procedure: Well, mix these ingredients with the rice flour. Sandalwood powder and rose water make a nice paste out of it. Then massage your face. Massage it for five minutes on your face and neck, and then once it is dry, wash it out with warm water.

Understand one thing, whatever you are doing, enjoy everything like you are massaging. You are relaxing. These are very relaxing activities. And that relaxed state of mind would help your skin to glow.
Aelovera is another natural product that is very beneficial for your skin. The thick gel-based juice of allover clears your skin. Again it helps in removing dirt and excess oil from your skin. In some instances, it can work as an antiallergic medicine for your skin.
Procedure:To use allover, you need to extract the juice and apply it to your skin. Please keep it for few minutes and wash with water.
Banana and honey can do wonders in removing sun tan from your skin. You may suffer from sun tanning for various reasons. But never want to keep that tanning with you. Whereas potassium-rich banana and high acidic components of honey remove most of your skin tanning with due care.
Procedure:You need to do is cleaning your skin with a mixture of banana and honey regularly. While cleaning your skin with these two ingredients, apply a gentle massage on your skin. It will help your skin to breathe. The gentle massage improves blood circulation also. As a result, your skin becomes healthier.
You will need to change a few of your habits and all these because changing your practices will positively change your mind and body.
Regular exercise is mandatory for everyone. Exercise helps to build your body. It improves all of your system from within. While doing the physical activity, the toxins present in your body go away with sweat. Your blood circulation system, heart everything become healthier than previous.
You must drink plenty of amount of water. Lack of water makes your body dehydrated. As a result, your skin becomes dull and rough. Even your digestive system gets hampered by a lack of water.
Avoid oily, spicy, and junk foods. All of these will not only damage your digestive system, but they will affect your skin as well.
An adequate amount of sleeping is the best key to your skin rejuvenation. While we sleep, our body continues working to heal. We can observe this healing through our glowing skin.
It would help if you avoided all of your bad habits like smoking drinking.
Try to do meditation. It will help you to combat stress. You will be able to handle every situation more appropriately. Ultimately, it will help you to manage stress.
If the above remedies don't seem to work for you then do consider visiting Aesthetic Visions and try our safe, effective and most popular skin whitening treatment in Hyderabad
---