Lockdown is Changing Your Body-Here's How to Handle It
Lockdown is Changing Your Body-Here's How to Handle It
---
Posted on January 1, 2019 at 12:00 PM
---
Are you missing on cleansing facials and daily skin routine?
Is your skin getting prone to acne or pimple problems?
Does your work from home schedule has stressed out your skin?
Is your skin feeling locked in this lockdown?
---
Wondering where are you going wrong!
Due to this lockdown don't ignore your skin's health. Book an online consultation with our expert dermatologist Dr. Firdous Ibrahim. She will provide proper guidance on how to maintain your skin glow and get rid of pimples, acne, or dark spots.
Time to celebrate as we have incredible news for you!

Go ahead with beauty treatments despite lockdown!!
It is time to proceed with your much-desired beauty treatments which promise to enhance the appearance of your skin like never before. Just a couple of sittings at the Aesthetic Visions will make your skin will glow and shine.
Medical science with the latest technology can enhance the appearance of your skin. Moreover, it can be also achieved with only a couple of sittings at the Aesthetic Visions. We provide the latest and effectual treatment for all your dermatological conditions including:
Acne :
Our Clinic is well-equipped with modern technologies and safety measures. We treat our clients with the absolute best acne treatments like spot treatment, blackhead treatment, acne scar removal treatment, and face scar removal treatment.


Pimple Treatment :
At the Aesthetic Visions, we treat a wide range of skin problems. We provide our clients with the best acne and scar treatment in hyderabad that includes advanced procedures and techniques without side-effects.


Scar Treatment :
Aesthetic Visions is the most reliableplace to get wonderful, perfect, shining skin through any of the most suitable treatments. This includes advanced treatments to reduce the pimples, acne, blackhead, scars, and marks on the other body parts. At our centre you can also avail most effective skin whitening treatment in Hyderabad which is permanent and absolutely safe and above all carried out by certified dermatologists.

The main thing you should remember is to get treated by an expert Dermatologist in Secunderabad, so there isn't the slightest risk. Also, remember that dermatological treatments are not an option for healthy skin but rather an approach to improve its effects. So, get your butt going NOW since this lockdown is the ideal time for that!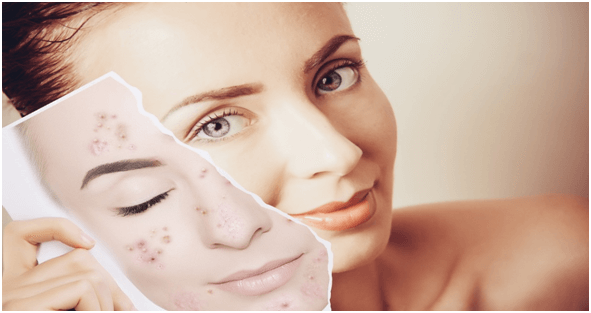 ---
Regular Skin Peel is a must!
Wondering why? Surely, on the recommendation of your dermatologist, you must be cleaning your face twice a day. Once in the morning to wash off the skincare you must have applied the previous night along with the sweat and sebum that must have secreted throughout the night.
Though your home must be exceptionally clean but yet there are microbes and dust suspended in the air that settles on your skin during the day and hence washing of face at night time is recommended.
Despite this routine, you could have a dead skin layer and blocked pores that prevent your skin from glowing and looking great. Hence, we suggest going for a skin peel session at our Aesthetic Centre which will exfoliate your skin and remove the dead skin cells, clogged pores, and acne in the gentlest manner making it look clean, shiny, and glowing once again. You can expect better results of your skincare routine including the application of skincare products after undergoing a skin peel treatment.
---
Effects of Lockdown on your health
The nationwide lockdown to fight the Novel virus has brought in quite a lot of changes in our day-to-day routine, both good and bad. A report led by the National Center for Biotechnology Information (NCBI) showed a 23% increase in eating habits and a 42% decrease in the time spent on daily exercise during the lockdown. This unsafe combination leads to the accumulation of extra fat that is affecting your skin's health.
It's time to focus on –
Eating a decent eating routine. Try not to get sucked into prevailing fashion eats fewer carbs, yet.
Staying away from refined white sugar.
Having your supper at any rate 3 hours before sleep time.
Getting 8-9 hours of rest day by day.
Getting your electrical gadgets far from you in any event 1 hour before sleep time.
Exercising regularly. Include a sensible blend of cardio to burn the extra fat and quality preparing to get more grounded.
And lastly, but not in the least, do check out the range of beauty treatments available at the Aesthetic Cosmetology Centre and go ahead with the most preferred one despite lockdown.
Visit us to realize how beautiful you look without acne and pimples. And experience the best treatment to get pimple free, spotless skin, and glowing skin.
---