Skin care tips during summer
Skin care tips during summer
---
Posted on April 22, 2021 at 06:00 PM
---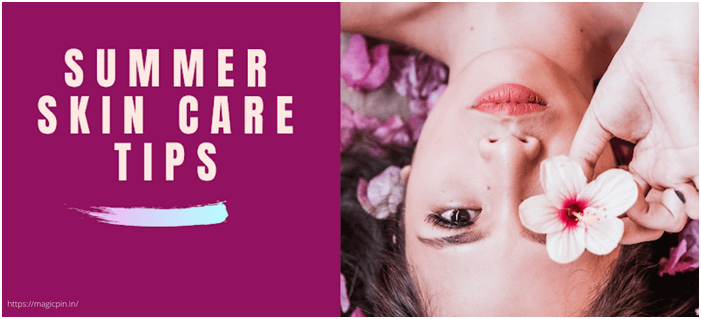 ---
In today's time, young people, both men, and women are highly concerned about appearance and health issues. Who does not love to have the glamourous metropolitan looks, the picture-perfect divas, and those well-groomed models? Irrespective of age groups, people are aware of beauty-related issues.
But sun tan is one of the main obstacles in getting beautiful redient and hydrated skin. Sun tanning is one of the most talked-about issues among people in Hyderabad. It is normal to get a tan from the scorching sun, particularly during the summer. Don't be concerned. Aesthetic Visions cosmetic care clinic is providing the best skin lightening treatment in Hyderabad. If you are planning to have clinical tan removal and skin lightening treatment, visit us right now.
Here are few suggestions to help you feel safe when you are out in the sun.
Tips to prevent yourself from sun tanning:
Don't let the scorching summer sun destroy your skin's radiance; instead, use the following techniques to keep it safe from sunburns and tanning.


Try to stay out of the sun's rays as far as possible. To avoid the scorching sun's rays, try to find some shade.


Apply SPF 50 sunscreen lotion or blocks, protection for lips, and skin creams if you are going outside in the sun for an extended period. If you can't find this high-SPF lotion, look for one that has at least 30 or more.


You need to use sunscreen even the weather is cloudy. Wear sunscreen when you go outside. Reapply sunscreen after two hours since the sunscreen is washed away over time.


Instead of using cream-based cosmetics, it is preferable to use mineral-based products.


During the summer heat, drink at least 15 to 20 glasses of water a day to avoid dry skin. It will keep you hydrated and make your skin glowing. Focus on consuming fiber-rich food items such as salads and fruits.


Shield yourself from the sun's dangerous UV-A and UV-B rays if you're out in the sun.


Cover the skin from the sun's rays. When you're out in the sun, wear reflective gear, sunglasses with UV protection, and other items like sun hats and parasols.


If you spend a lot of time in the sun or go swimming, you can use sunscreen every 20 minutes. You must cleanse the skin and hair with fresh water after bathing in chlorinated water, or the tanning will intensify. Cold showers are preferable to warm showers in this case.


During the hot and humid summer season, use a water-based moisturizer to ensure that your skin has enough moisture to stay hydrated and radiant.


You can use a shampoo to extract tanned skin and dead cells after spending time in the sun. Scrubbing your skin at least once a week is a healthy habit.


To get rid of a tan, use natural cleansers. Rosewater, milk, potato, tomato, and lemon are all traditional cleansers. Using an organic toner to remove tan and dirt from your skin will be beneficial for you.


You can use wax to exfoliate your tanned shin and get rid of excess hair on your body.


Along with that use, sun removal face packs to get rid of the tan.
Now let us see a few homemade tan reduction procedures:
If you are worried about hair fall, you may want to try a home remedy to see if you can save it from falling out. Some home remedies include:
Lemon and Aloe Vera Face Pack:
Combine lemon juice and aloe vera gel in a paste. To heal from tanned skin, apply it three times a day.


Green tea leaves:
The application of cool green tea leaves aids in the recovery of sunburns. If you have an infection on your skin, you can apply aloe vera gel on your infected part of your skin.


A mixture of curd, lemon juice, and gram flour:
You can apply a mixture of lemon juice, flour, and curd to your skin where you have tanned. After keeping it for a few minutes, wash it away with lukewarm water. It is suggested that you should use this mixture twice a week. It is a fantastic exfoliator and cleanser for your skin.


Face pack of turmeric powder, yogurt, and honey:
You can apply this mixture to all over-tanned skin and rinse with cold water after drying.


Sandalwood and rose water:
Apply the sandalwood and rosewater face pack to the tanned areas on your skin. It works as an effective cleanser and exfoliates your skin. After this, wash your face with cold water.
Now that we have discussed the helpful skincare tips during summer, you should follow these and get beautiful redient skin.
---